08.02.2022, 15:03
BLOGI | "Kupee nr 6" jäi Oscari nominentide seast välja, üllatajana sai rahvusvahelise filmi nominatsiooni Bhutani film
(19)
Vaata kõiki nominatsioone!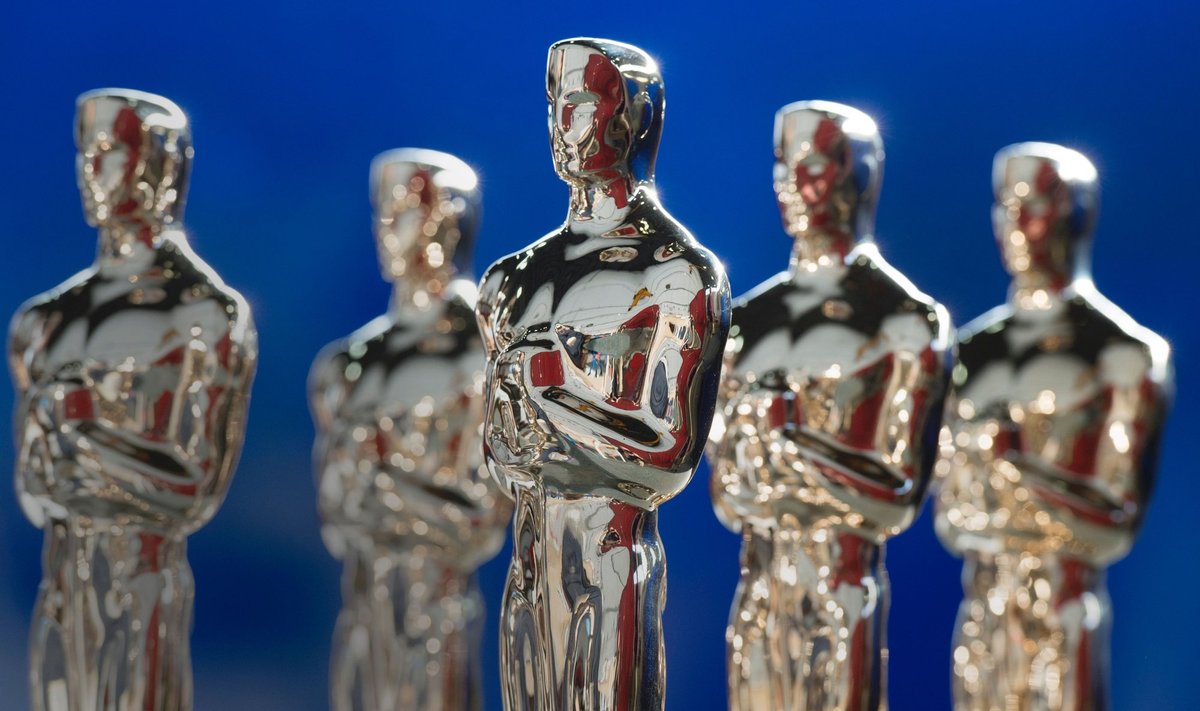 Eesti osalusega koostööfilm "Kupee nr 6" jäi Oscari nominentide seast välja. Kõige rohkem nominatsioone sai "The Power of Dog", mis esitati auhinnale 11 kategoorias ja sai kokku 12 nominatsiooni (meeskõrvalosa auhinnale nomineeriti kaks näitlejat sellest filmist).
Suurim üllataja rahvusvahelise filmi kategoorias oli Bhutani film "Lunana: A Yak in the Classroom" ("Lunana: Jakk klassiruumis").
Parima rahvusvahelise filmi nominentideks valiti:
Bhutan, "Lunana: A Yak in the Classroom"
Taani, "Flee"
Itaalia, "The Hand of God"
Jaapan, "Drive My Car"
Norra, "The Worst Person in the World"
Nominatsioonide täisnimekiri:
Parim täispikk animatsioon
Jared Bush, Byron Howard, Yvett Merino ja Clark Spencer
Jonas Poher Rasmussen, Monica Hellström, Signe Byrge Sørensen ja Charlotte De La Gournerie
Enrico Casarosa ja Andrea Warren
THE MITCHELLS VS. THE MACHINES
Mike Rianda, Phil Lord, Christopher Miller ja Kurt Albrecht
Don Hall, Carlos López Estrada, Osnat Shurer ja Peter Del Vecho
Massimo Cantini Parrini ja Jacqueline Durran
Jacqueline West and Robert Morgan
Jessica Kingdon, Kira Simon-Kennedy ja Nathan Truesdell
Stanley Nelson and Traci A. Curry
Jonas Poher Rasmussen, Monica Hellström, Signe Byrge Sørensen ja Charlotte De La Gournerie
SUMMER OF SOUL (...OR, WHEN THE REVOLUTION COULD NOT BE TELEVISED)
Ahmir "Questlove" Thompson, Joseph Patel, Robert Fyvolent ja David Dinerstein
Rintu Thomas and Sushmit Ghosh
Matt Ogens ja Geoff McLean
Elizabeth Mirzaei ja Gulistan Mirzaei
Myron Kerstein ja Andrew Weisblum
Parim rahvusvaheline film
LUNANA: A YAK IN THE CLASSROOM
THE WORST PERSON IN THE WORLD
Mike Marino, Stacey Morris ja Carla Farmer
Nadia Stacey, Naomi Donne ja Julia Vernon
Donald Mowat, Love Larson ja Eva von Bahr
Linda Dowds, Stephanie Ingram ja Justin Raleigh
Göran Lundström, Anna Carin Lock ja Frederic Aspiras
King Richard; DIXSON ja Beyoncé Knowles-Carter
Encanto; Lin-Manuel Miranda
No Time to Die; Billie Eilish ja Finneas O'Connell
Four Good Days; Diane Warren
Produtsendid Laura Berwick, Kenneth Branagh, Becca Kovacik ja Tamar Thomas
Produtsendid Philippe Rousselet, Fabrice Gianfermi ja Patrick Wachsberger
Produtsendid Adam McKay ja Kevin Messick
Produtsendid Teruhisa Yamamoto
Produtsendid Mary Parent, Denis Villeneuve ja Cale Boyter
Produtsendid Tim White, Trevor White ja Will Smith
Produtsendid Sara Murphy, Adam Somner ja Paul Thomas Anderson
Produtsendid Guillermo del Toro, J. Miles Dale ja Bradley Cooper
Produtsendid Jane Campion, Tanya Seghatchian, Emile Sherman, Iain Canning ja Roger Frappier
Produtsendid Steven Spielberg ja Kristie Macosko Krieger
Patrice Vermette; Zsuzsanna Sipos
Tamara Deverell; Shane Vieau
Grant Major; Amber Richards
Stefan Dechant; Nancy Haigh
Adam Stockhausen; Rena DeAngelo
Joanna Quinn and Les Mills
Hugo Covarrubias and Tevo Díaz
Dan Ojari and Mikey Please
Alberto Mielgo and Leo Sanchez
ALA KACHUU - TAKE AND RUN
Maria Brendle ja Nadine Lüchinger
Tadeusz Łysiak ja Maciej Ślesicki
Martin Strange-Hansen ja Kim Magnusson
K.D. Dávila ja Levin Menekse
Denise Yarde, Simon Chase, James Mather ja Niv Adiri
Mac Ruth, Mark Mangini, Theo Green, Doug Hemphill ja Ron Bartlett
Simon Hayes, Oliver Tarney, James Harrison, Paul Massey ja Mark Taylor
Richard Flynn, Robert Mackenzie ja Tara Webb
Tod A. Maitland, Gary Rydstrom, Brian Chumney, Andy Nelson ja Shawn Murphy
Paul Lambert, Tristan Myles, Brian Connor ja Gerd Nefzer
Swen Gillberg, Bryan Grill, Nikos Kalaitzidis ja Dan Sudick
Charlie Noble, Joel Green, Jonathan Fawkner ja Chris Corbould
SHANG-CHI AND THE LEGEND OF THE TEN RINGS
Christopher Townsend, Joe Farrell, Sean Noel Walker ja Dan Oliver
Kelly Port, Chris Waegner, Scott Edelstein ja Dan Sudick
Parim mugandatud käsikiri
yusuke Hamaguchi, Takamasa Oe
Jon Spaihts and Denis Villeneuve ja Eric Roth
Adam McKay; Story by Adam McKay & David Sirota
THE WORST PERSON IN THE WORLD
Eskil Vogt, Joachim Trier
Soome režisööri Juha Kuosmaneni Soome, Eesti, Saksamaa ja Venemaa koostöös valminud filmi "Kupee nr 6" jätkamine Oscari konkurentsis selgub täna pärastlõunal pärast kella 15, mil selguvad kõikide Oscari kategooriate nominendid.
Oscarid jagatakse tänavu 27. märtsil.
Soomlanna Rosa Liksomi romaanil põhinev "Kupee nr 6" on seni saavutanud märkimisväärset rahvusvahelist edu. Mullu sai film Cannes'i filmifestivali Grand Prix'. "Kupee nr 6" kandideeris ka parima mitteingliskeelse filmi Kuldgloobusele, aga auhinda siiski ei saanud.
USA väljaannete Vanity Fair ja Hollywood Reporter potentsiaalsete nominentide nimekirja "Kupee nr 6" ei pääsenud.