06.12.2020, 10:02
Huumor, jõulud ja verdtarretav õudus: vaata, mida detsember Netflixi toob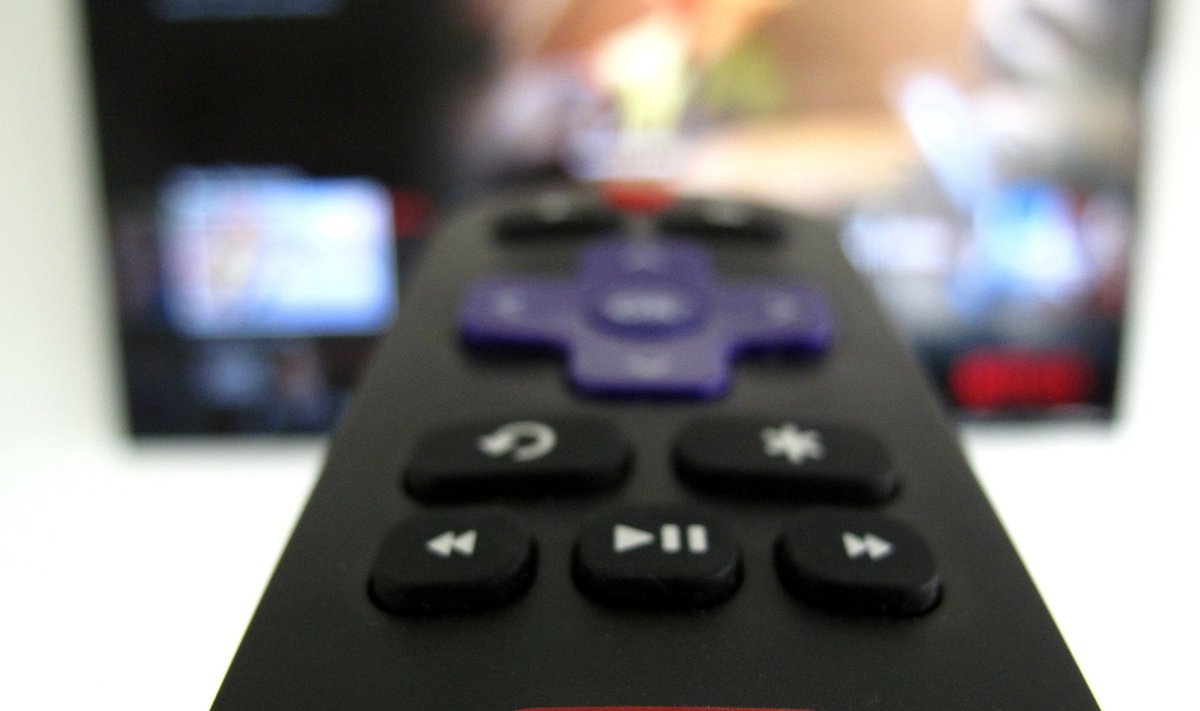 Kui see on ammu teada, et kõik on uus septembrikuus, siis õnneks on midagi uut ka detsembrikuus. Netflix üllatab oma fänne mitme huvitava vaatamist väärt filmi ja sarjaga, millega pimedaid õhtuid sisustada.
Kuigi pea iga nädal toob detsembris mitu uut programmi, siis ometi on paar eriti eredat tähte, mille eraldi välja peaks tooma, vahendab. Vulture.
Üks kindlasti vaatamistväärt sari on "Bridgerton", milles lööb kaasa isegi legendaarne Julie Andrews. Sarja keskmes on Bridgertonide vanim tütar, kelle südamesõpradega tekib ilmselgelt skandaale, mida salapärane Lady Whistledown (Andrews) avalikkusele järjepidevalt avalikustama hakkab.
Kahtlemata peab Netflixi toole panema ka filmi jaoks "The Prom", mille staaride nimekiri võib suisa sõnatuks võtta. Vähe sellest, et vaatajaid hakkavad rõõmustama James Corden ja Nicole Kidman, oma võrratu etteaste teeb ka Meryl Streep isiklikult. Tegu on muusikaliga, mille keskmes raputavad Broadway staarid täiesti pea peale ühe väikese Indiana linnakese. Mis täpsemalt juhtub, seda vaata juba filmist.

Terve nimekirja detsembri esilinastustest leiad siit:
Saadaval alates detsember 1
3 Days to Kill
50 First Dates
A Thin Line Between Love and Hate
Angela's Christmas Wish - Netflix Film
Angels and Demons
Are You the One: hooajad 1-2
Chef
The Da Vinci Code
E.T. the Extra-Terrestrial
Effie Gray
Gormiti: hooaeg 1
The Happytime Murders
The Holiday Movies That Made Us - Netflix Original
Ink Master: hooajad 1-2
Jurassic Park
Jurassic Park III
Kung Fu Panda 2
Little Nicky
The Lost World: Jurassic Park
Monster House
Natalie Palamides: Nate - A One Man Show - Netflix Comedy Special
Peppermint
Quigley Down Under
Runaway Bride
Super Wings: hooaeg 3
Stargate SG-1: hooaeg 1-10
Transformers Rescue Bots Academy: hooaeg 2
Tyler Perry's Madea's Big Happy Family
Why Did I Get Married?
Saadaval alates detsember 2
Alien Worlds - Netflix Documentary
Ari Eldjárn: Pardon My Icelandic - Netflix Comedy Special
Fierce - Netflix Film
Hazel Brugger: Tropical - Netflix Comedy Special
Saadaval alates detsember 3
Break — Netflix Film
Chico Bon Bon and the Very Berry Holiday — Netflix Family
Just Another Christmas (Tudo Bem No Natel Que Vem) — Netflix Film
Saadaval alates detsember 4
Bhaag Beanie Bhaag — Netflix Original
Big Mouth: hooaeg 4 — Netflix Original
Bombay Rose — Netflix Film
Captain Underpants Mega Blissmas — Netflix Family
Christmas Crossfire (Wir Können Nicht Anders) — Netflix Film
The Great British Baking Show: Holidays: hooaeg 3 — Netflix Original
Kings of Joburg: hooaeg 1
Leyla Everlasting— Netflix Film
MANK — Netflix Film
Pokémon Journeys: The Series: Part 3 — Netflix Family
Selena: The Series — Netflix Original
Saadaval alates detsember 5
Detention — Netflix Original
Mighty Express: A Mighty Christmas — Netflix Family
Saadaval alates detsember 7
Saadaval alates detsember 8
Bobbleheads the Movie
Emicida: AmarElo - É Tudo Para Ontem - Netflix Documentary
Lovestruck in the City - Netflix Original
Mr. Iglesias: Part 3 - Netflix Original
Spirit Riding Free: Ride Along Adventure - Netflix Family
Super Monsters: Santa's Super Monster Helpers - Netflix Family
Triple 9
Saadaval alates detsember 9
Ashley Garcia: Genius in Love: Christmas — Netflix Family
The Big Show Show: Christmas — Netflix Family
Rose Island (L'Incredibile storia dell'Isola Delle Rose) — Netflix Film
The Surgeon's Cut — Netflix Documentary
Saadaval alates detsember 10
Alice in Borderland — Netflix Original
Saadaval alates detsember 11
A Trash Truck Christmas — Netflix Family
Canvas — Netflix Film
Giving Voice — Netflix Documentary
The Mess You Leave Behind (El desorden que dejas) — Netflix Original
The Prom — Netflix Film
Saadaval alates detsember 14
A California Christmas — Netflix Film
Hilda: hooaeg 2 — Netflix Family
Tiny Pretty Things — Netflix Original
Saadaval alates detsember 15
Black Ink Crew New York: hooaeg 1-2
The Challenge: hooajad 10 and 13
The Grizzlies
The Professor and the Madman
Pup Academy: hooaeg 2
Song Exploder: Volume 2 —Netflix Original
Teen Mom 2: hooaeg 1-2
Saadaval alates detsember 16
Anitta: Made in Honorio — Netflix Documentary
BREAK IT ALL: The History of Rock in Latin America — Netflix Documentary
How to Ruin Christmas: The Wedding — Netflix Original
Nocturnal Animals
The Ripper — Netflix Documentary
Run On — Netflix Original
Vir Das: Outside In - The Lockdown Special — Netflix Original
Saadaval alates detsember 17
Braven
Saadaval alates detsember 18
Guest House
Home for Christmas: hooaeg 2 — Netflix Original
Jeopardy! Champion Run V
Jeopardy! Champion Run VI
Jeopardy! Teacher's Tournament
Jeopardy! College Championship
Jeopardy! Tournament of Champions
Ma Rainey's Black Bottom — Netflix Film
Sweet Home — Netflix Original
Saadaval alates detsember 20
Rhys Nicholson Live at the Athenaeum
Saadaval alates detsember 21
Saadaval alates detsember 22
After We Collided
London Hughes: To Catch a D*ck — Netflix Comedy Special
Rhyme Time Town Singalongs — Netflix Family
Shaun the Sheep: The Farmer's Llamas
Timmy Time: hooaeg 2
Saadaval alates detsember 23
The Midnight Sky — Netflix Film
Your Name Engraved Herein — Netflix Film
Saadaval alates detsember 25
Bridgerton — Netflix Original
Saadaval alates detsember 26
Asphalt Burning (Børning 3) — Netflix Film
DNA — Netflix Film
Fast & Furious Spy Racers: hooaeg 3: Sahara — Netflix Family
Go! Go! Cory Carson: hooaeg 3 — Netflix Family
The Magic School Bus Rides Again in the Zone — Netflix Family
Saadaval alates detsember 27
Sakho & Mangane: hooaeg 1
Saadaval alates detsember 28
Cops and Robbers — Netflix Film
Rango
Saadaval alates detsember 29
Saadaval alates detsember 30
Best Leftovers Ever! — Netflix Original
Equinox — Netflix Original
Transformers: War For Cyberton Trilogy: Chapter 2: Earthrise — Netflix Anime
Saadaval alates detsember 31
Best of Stand-Up 2020 — Netflix Comedy Special
Chilling Adventures of Sabrina: Part 4 — Netflix Original